My wife and I have been working on building some furniture together. Our goal is to come up with a few designs that we would like to use in our own house, but also with the intention of selling finished pieces.

This TV console is made from solid 3/4" birch and maple plywood and has a touch of nostalgia with the white frame and rounded corners, but also a modern flair with the dynamic maple door fronts.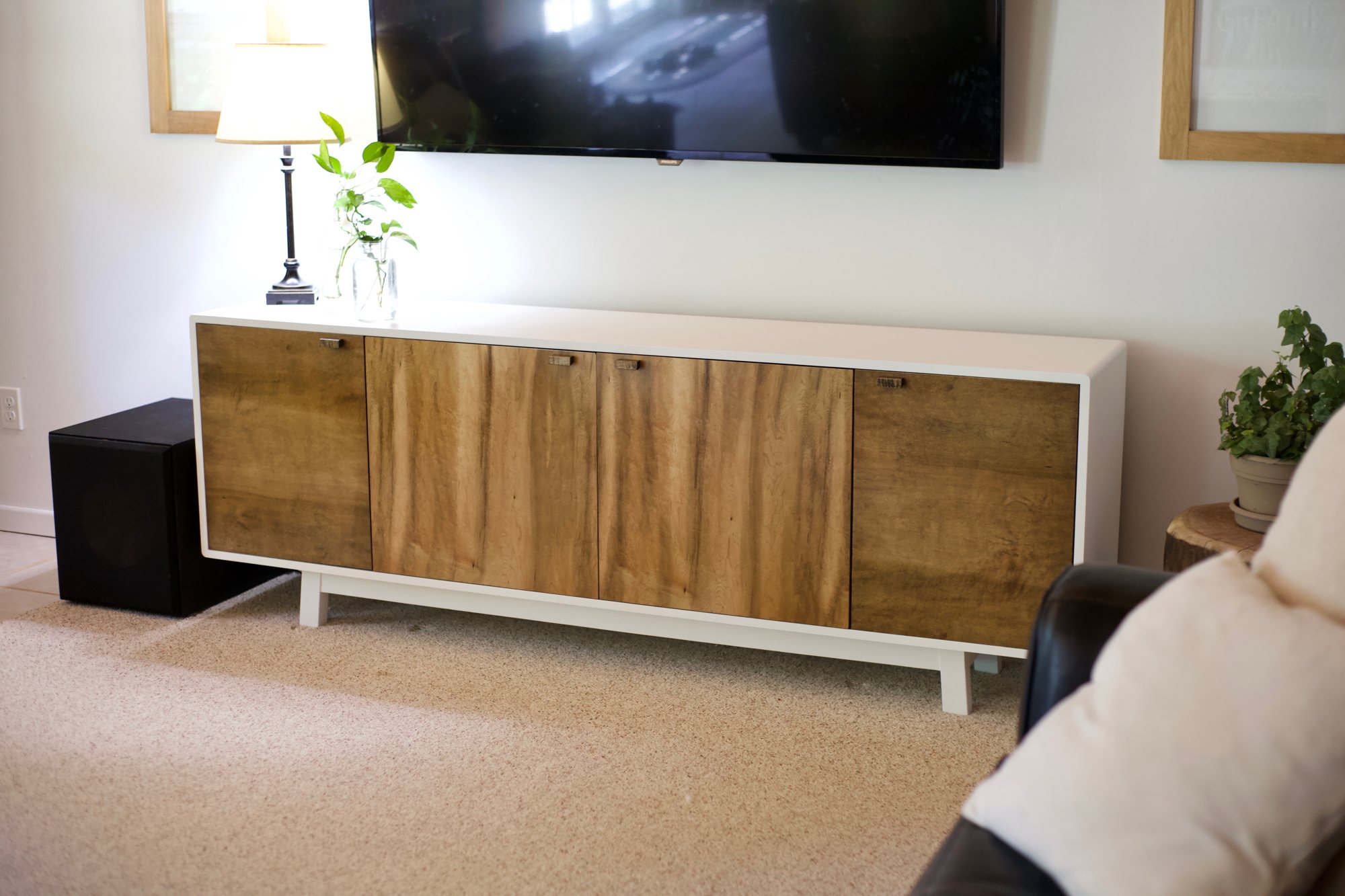 It houses all our multimedia equipment with room to spare on either end for board games or a DVD collection... if you still have them!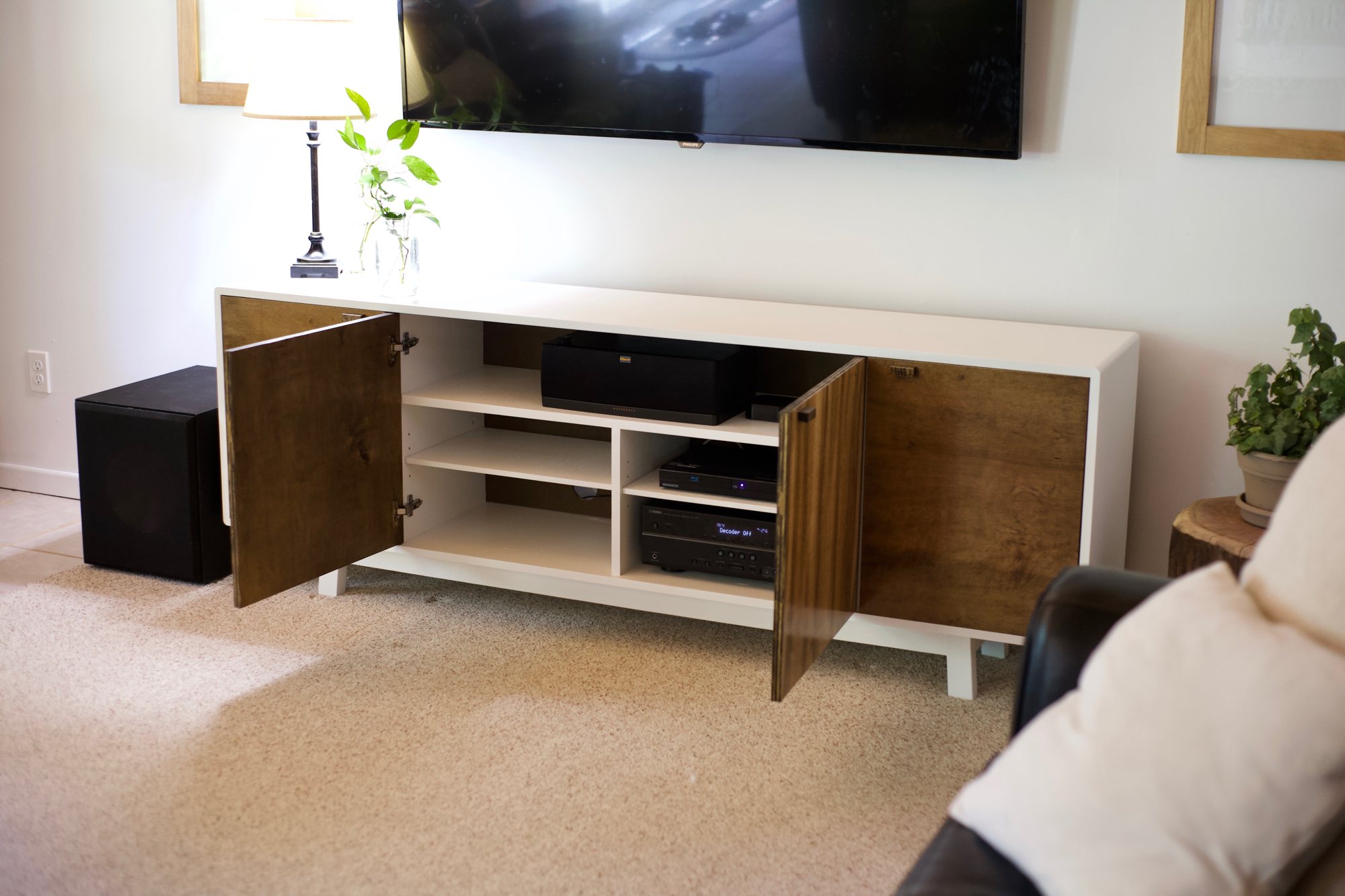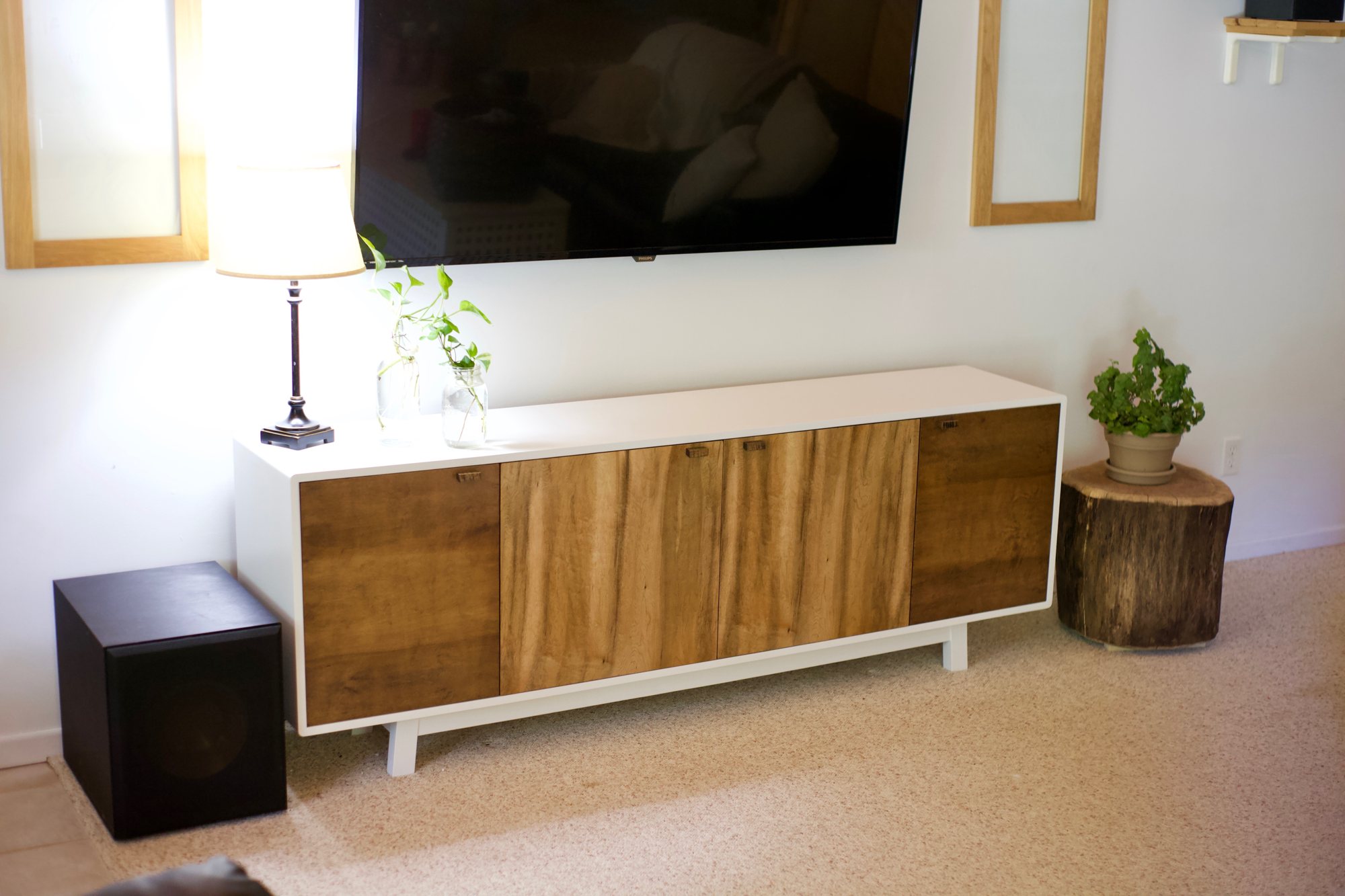 This particular unit is 78" long x 28" tall x 15" deep, but we are able to customize it to any size to fit your needs.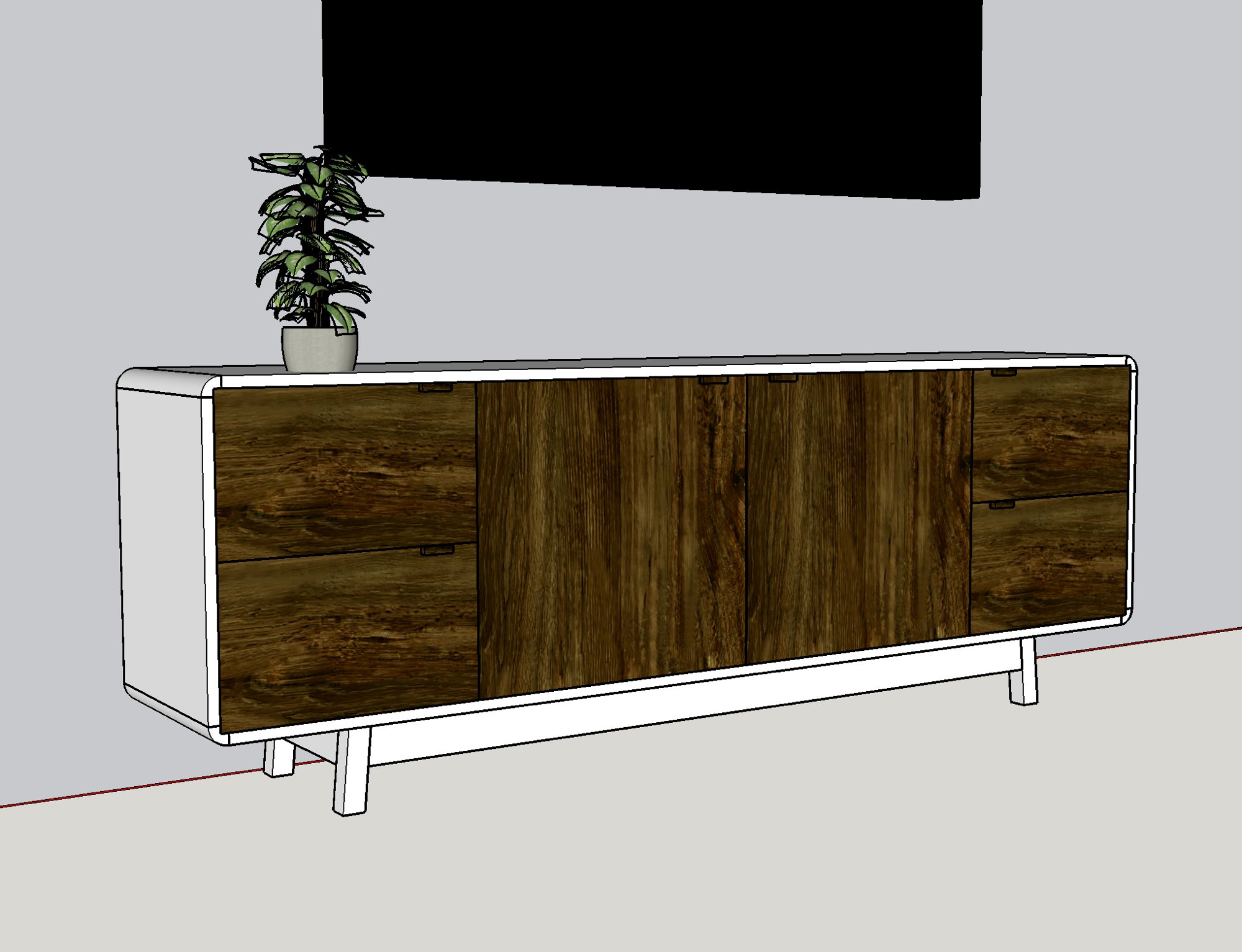 If you'd like to try building it on your own, you may download a SketchUp model here.
Not what you are looking for?
April and I would be happy to make a custom piece for your home. Please reach out via email or Facebook and we'd love to discuss your particular needs!